Faustino Asprilla Whatever happened to Faustino Asprilla? The first man to score a Champions League hat-trick against Barcelona Rob Parrish Last updated 2 years ago 20:45 11/11/17 FacebookTwitterRedditcopy Comments(0)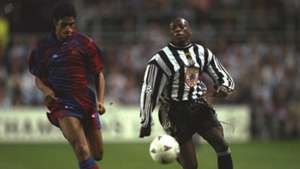 Premier League Newcastle United Parma Serie A WTF The Colombia international made his name with Parma and Newcastle before returning to his homeland to pursue an alternative career path Scoring a Champions League hat-trick against Barcelona, being offered a rent-free bungalow in Darlington and launching your own brand of condoms is a unique career treble.But then Faustino Asprilla has always been – and continues to be – one of a kind, with his exploits either side of the white lines during and after his playing career generating numerous headlines.Spurs 12/1 to win Premier League Article continues below Editors' Picks Lyon treble & England heartbreak: The full story behind Lucy Bronze's dramatic 2019 Liverpool v Man City is now the league's biggest rivalry and the bitterness is growing Megan Rapinoe: Born & brilliant in the U.S.A. A Liverpool legend in the making: Behind Virgil van Dijk's remarkable rise to world's best player There are many Tino tales – some true, others embellished and a further selection which are entirely apocryphal.And while his achievements as a player – 57 caps and 20 goals for Colombia, four European trophies with Parma – are to be applauded, it is arguably his exploits off the field for which Asprilla, who has just celebrated his 48th birthday, has gained greater notoriety.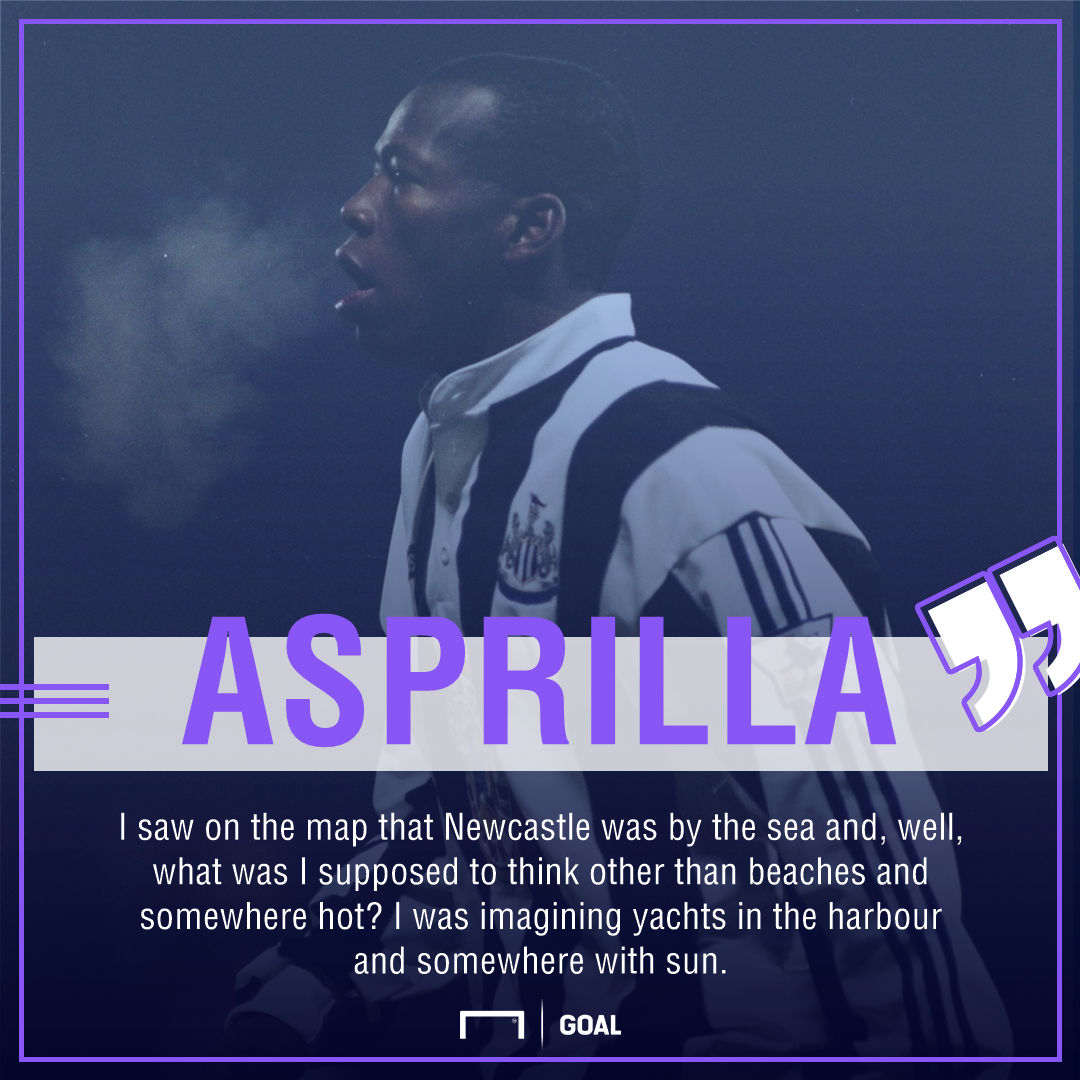 Often the two have been intertwined, such as the road rage incident back in his native Tulua in 1993 which left him with a leg injury after putting his foot through the glass door of a bus which had crashed into his car. That meant he was only fit enough for a place on the bench as Parma defeated Royal Antwerp 3-1 in the European Cup Winners' Cup final at Wembley.Nicknamed 'The Octopus' because of his voracious appetite rather than the elasticity in his limbs, Asprilla's displays with a dominant Parma side persuaded Newcastle manager Kevin Keegan to invest £6.7 million in his services in February 1996, as he looked to secure the Magpies' first top flight-title since 1927.The South American's bewildered expression as he arrived amid a snowstorm to an excited Geordie throng, with the collar on his huge fur coat turned up against the North East elements, remains an abiding image of his time in England, and can be partly explained by a lack of understanding about the part of the world he was moving to."I saw on the map that Newcastle was by the sea and, well, what was I supposed to think other than beaches and somewhere hot?" Asprilla told FourFourTwo. "I was imagining yachts in the harbour and somewhere with sun!"The rangy forward was brought to St James' Park with Newcastle nine points clear of Manchester United with a game in hand and looking odds-on for Premier League glory. But Asprilla's arrival coincided with an untimely stall in form, with his new team-mates eventually stumbling towards the finish line in taking 21 points from their final 14 games.There has been a tendency to point the finger of blame at the Colombian for unsettling Newcastle during their run-in, but that myopic view misses the various factors at play, including Toon boss Keegan's lack of defensive nous and mental fragility as Sir Alex Ferguson cranked up the pressure, with an Eric Cantona-inspired surge seeing the Old Trafford outfit win 11 of their 13 fixtures to end the season four points clear at the summit.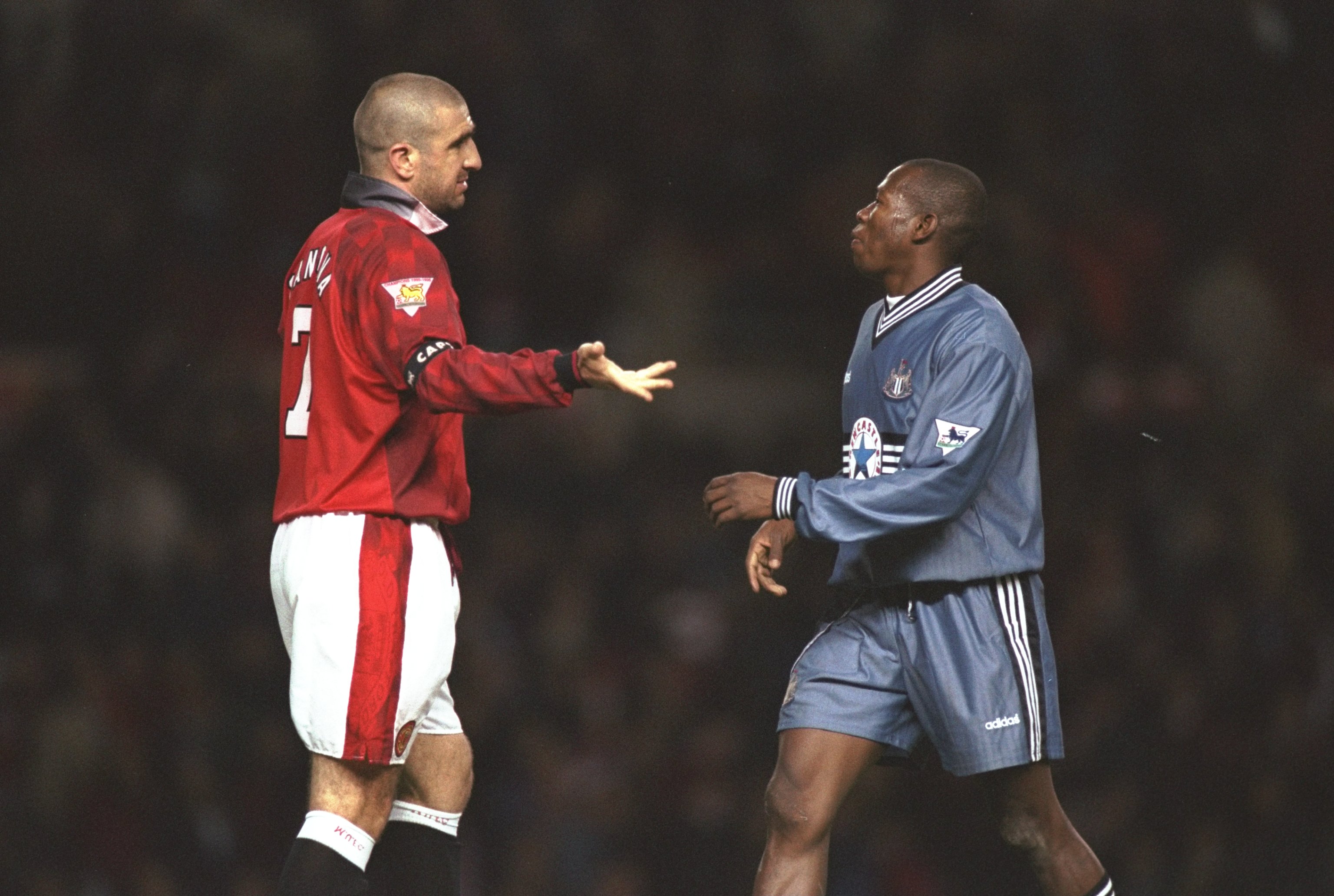 Despite the failed title bid, Asprilla's cult-hero status among the Magpies faithful was firmly forged in the September of the following season, with a performance on the European stage against Barcelona at St James' Park which continues to be celebrated over 20 years later.The South American was simply unplayable against a Barca side who boasted Luis Figo, Rivaldo and Luis Enrique in their starting XI, powering his side into a 3-0 lead inside 48 minutes and becoming the first man to score a Champions League hat-trick against the Camp Nou giants in the process. The Catalan club threatened a comeback, but eventually succumbed to a 3-2 reverse.Although Newcastle finished above Barcelona in Group C, it was still not enough to progress to the quarter-finals, with Dynamo Kiev and PSV Eindhoven the teams to reach the last eight – an astonishing order if viewed through the prism of today's game. Dynamo's Andriy Shevchenko even matched Asprilla's hat-trick heroics against Barca, but to this day they remain the only men to have achieved the feat.The Colombian returned to Parma from Newcastle less than two years after his arrival, but had clearly built an affinity with the North East of England and came close to an improbable return in 2002, in what would have been the most unexpected transfer of a generation.Not many players who have graced both the World Cup and Copa America would be persuaded to consider turning out in the fourth tier of English football, but Darlington chairman George Reynolds came close to doing just that, with Asprilla – with the slightly bemused expression of February 1996 again in evidence – paraded before the club's fans at their Feethams home.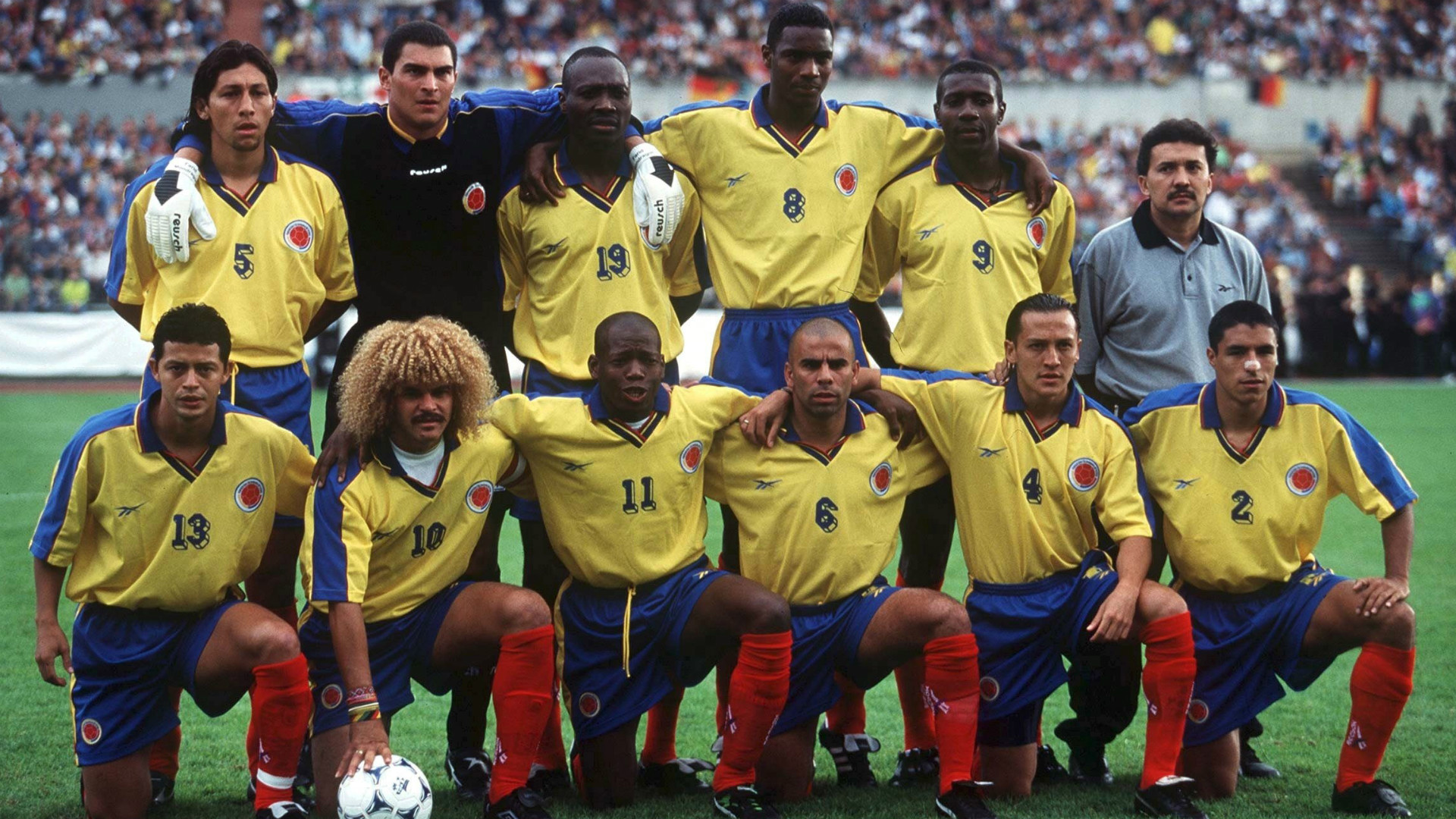 Sadly, although perhaps predictably, the move was never completed, with both sides pointing the finger of blame towards the other, with Reynolds accusing the forward of going AWOL at the crucial moment."We had given him an offer, a fantastic offer, that nobody even in the First Division could have matched," Reynolds told Sky Sports News."In the new stadium he would have been on about £17,000 a week. At Christmas we were going to give him 20% of the gate. And a bungalow rent-free."Now he's done a runner. He's not even said goodbye. I'll never ever talk to the man again. He's completely sunk me. I feel as if I could put the blankets over my head and have a good cry."Asprilla, meanwhile, suggested that Reynolds – who would later be jailed for tax evasion – had shifted the goalposts during salary negotiations."I wanted to play for Darlington because I wanted to be based in Newcastle," he told the Northern Echo on a trip back to the North East in 2016."But I was promised one contract over the phone, and then it was completely different when I actually sat down to start to talk about it. The reality was completely different, so it just didn't happen."Like many former professionals, Asprilla has taken to media duties after hanging up his boots and is now a regular on ESPN in Colombia. However, unlike many former professionals, he also promotes his own brand of condoms.La chica del sombrero habla sobre los mitos de @CondonesElTino pic.twitter.com/BLqV1ujf9p— Faustino Asprilla (@TinoasprillaH) September 17, 2017It may not be the most well-trodden of paths, but Asprilla has always veered away from the norm, and he insisted at the time that his business venture was getting under way with the best intentions."I think it's a really cool idea," he told La FM radio show in Colombia. "They'll hopefully be launched with a campaign to prevent unplanned teenage pregnancies."Aside from offering his opinions on the current game and playing his part in promoting sexual health and well-being, Asprilla is also prevalent on social media. Perhaps not to the levels currently being enjoyed by Patrice Evra, but there have been gems such as this.Finally got my hoverboard from @dronewatch_ pic.twitter.com/3uB4zNvrJH— Faustino Asprilla (@TinoasprillaH) February 24, 2016Quite whether this actually is the South American inside the dinosaur suit on the hoverboard is open to debate, but it helps to further develop the myth surrounding the man.Asprilla has enjoyed great moments in his career, and there is no shortage of great stories to sit alongside those. But the question remains as to quite whether the truth measures up to the fiction around the man. Check out Goal's Premier League 2019-20 fantasy football podcast for game tips, debate and rivalries.